Banana and Oatmeal Pancakes
Hello everyone! After a long absence and some technical problems on the blog, here I am back to share some recipes with you! While approaching the date of the arrival of our second little one, it will surely be a question of everyday comforting dishes that are simple to make. Moreover I would like to make ahead some dishes to prepare the post partum so I will perhaps share with you some tests of curries, soups and warm food of all kinds. Indeed, warm food and spices are important after childbirth. As well as small healthy snacks to nibble at any time to fill up your batteries. In short, I have some projects, now I just need to do all of that :)!
BOTH YUMMY AND HEALTHY PANCAKES!
In France, we have a Crêpes Day, called Chandeleur, and it's tomorrow! So even if today I'm not giving a traditional crêpes recipe (It will come I promise, but what the purpose of following the rules?), I wanted to share my banana and oatmeal pancakes. It is our Sunday's breakfast and this is always a success at home. We are making several variations of these pancakes, here it is the gluten-free version, so no wheat flour. They will therefore be denser, less fluffy but more digestible and will give you energy for longer. No worries, one day I will also share my recipe for fluffy pancakes, we love them too! To serve with, you have choices: jam, chocolate spread, peanut butter, maple syrup, fresh fruits… Go with your preferences 🙂
So grab your ripe bananas (yes, now is the time to use black bananas in the bottom of the fruit basket or in your freezer), and your blender and off you go!!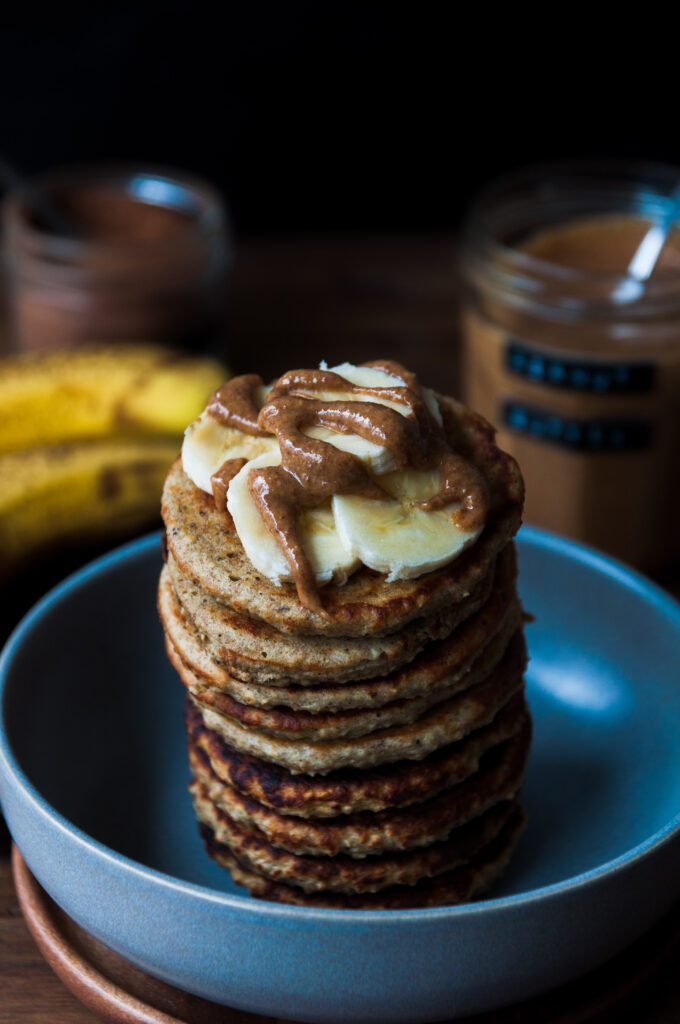 Banana and Oatmeal Pancakes
Ingredients
2

ripe bananas

2

eggs

100

g

oatmeal

(I usually take the instant oat, they are smaller)

30

g

milk

½

tsp

of cinnamon

Sunflower oil
Instructions
Then the procedure to follow is quite simple and let's say fast! Put all the ingredients except the sunflower oil in the blender or the bowl of your robot and mix.

if you find the consistency a bit thick add a some milk spoon by spoon, and if it is too liquid, add a teaspoon of oatmeal.

Heat a frying pan over medium heat, ideally a pancake pan.

Brush the frying pan with sunflower oil and cook the pancakes for 2-3 minutes on each side.
And now it's time for breakfast! Time to seat and enjoy! If you have leftovers (you never know it can happen…) you can keep the pancakes in an airtight box in the fridge. They can easily be kept for 3-4 days this way. But to be honest I don't think you need to store them that long. I like to have a small one with peanut butter and blueberries for a quick snack quite often!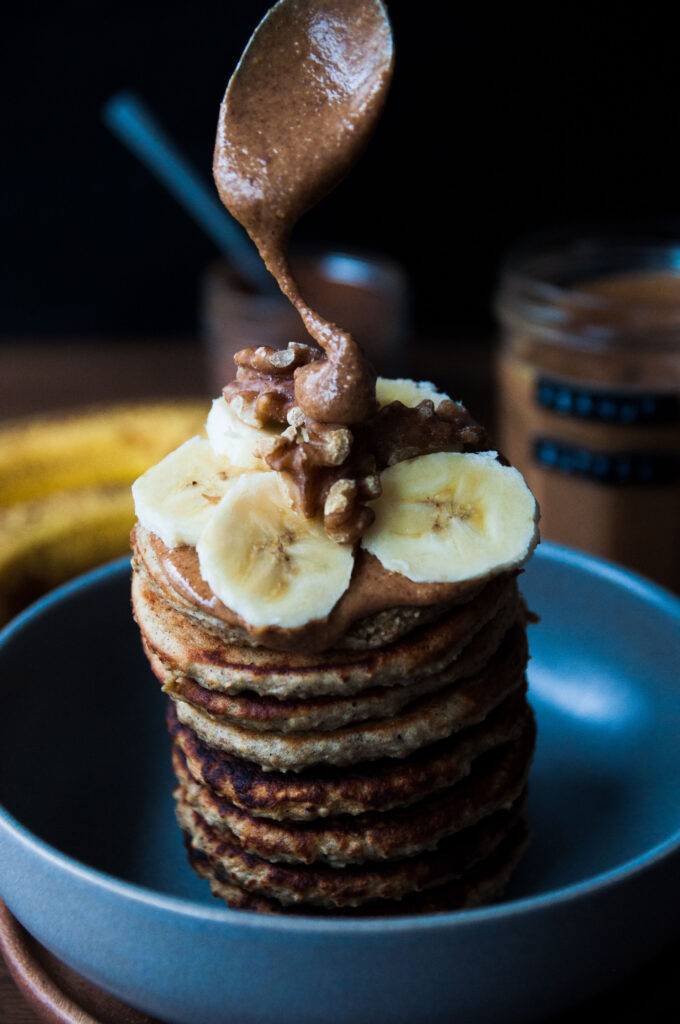 ---
---