Pistachio and Orange Blossom Babka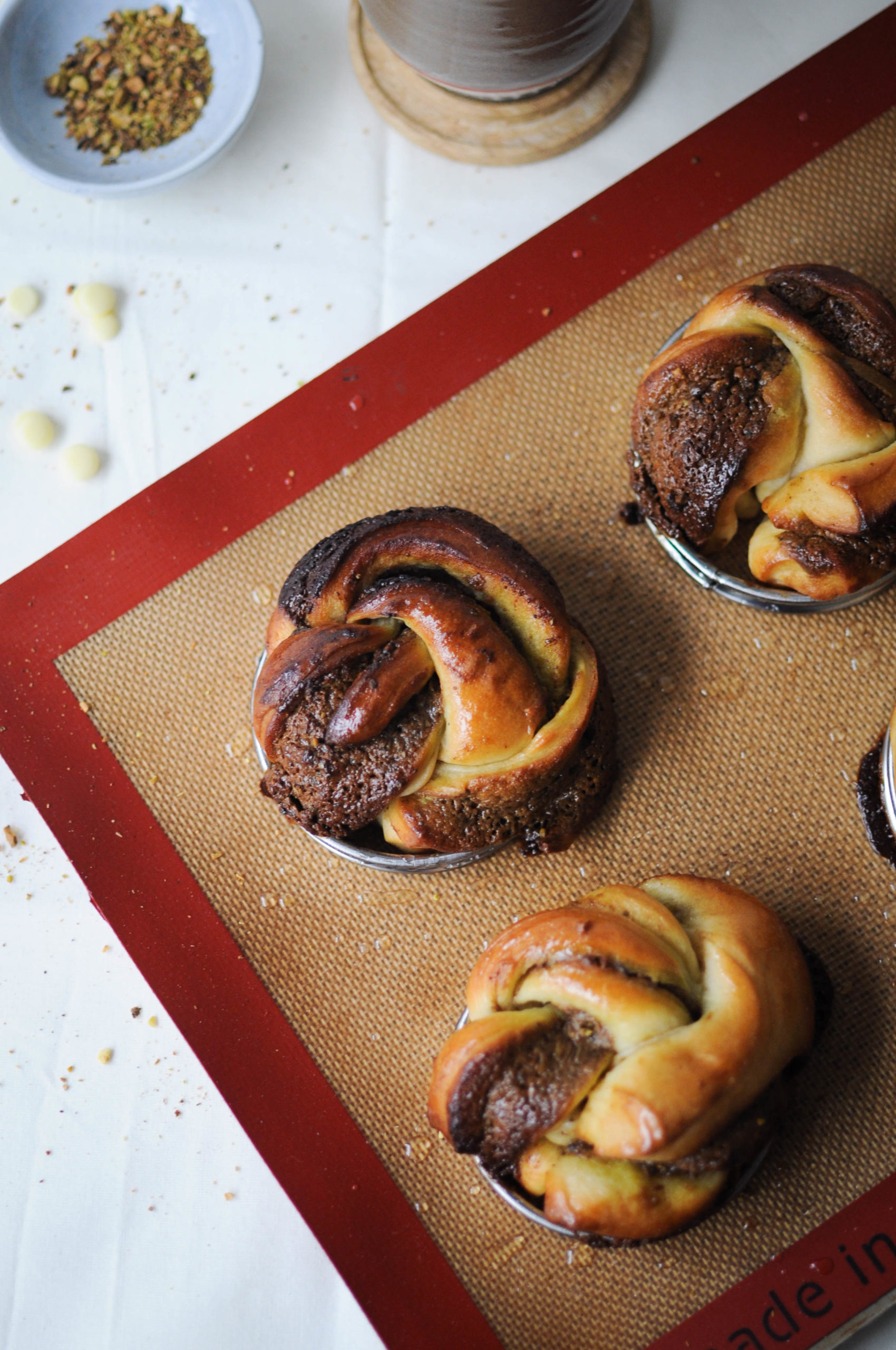 Well… it's not a secret anymore. I do love brioche. I love it once. I love it twice. I love it more than beans and rice (And I love how this blog is improving my English idioms 😁)! Yes, I know. This is the forth brioche recipe on the blog in a bit more than a month 🤭. But as there is one Sunday every week (see you are learning things by coming here as well!!) and on Sundays you can do whatever you like. So brioche it is!
You have several brioche options for your week-end brunch on the blog like Kanelbullars, Hot Cross Buns or even a delicious French Puff Brioche. But this one is special – it's babka. The first one here. I'm pretty sure it won't be the last one…🙈!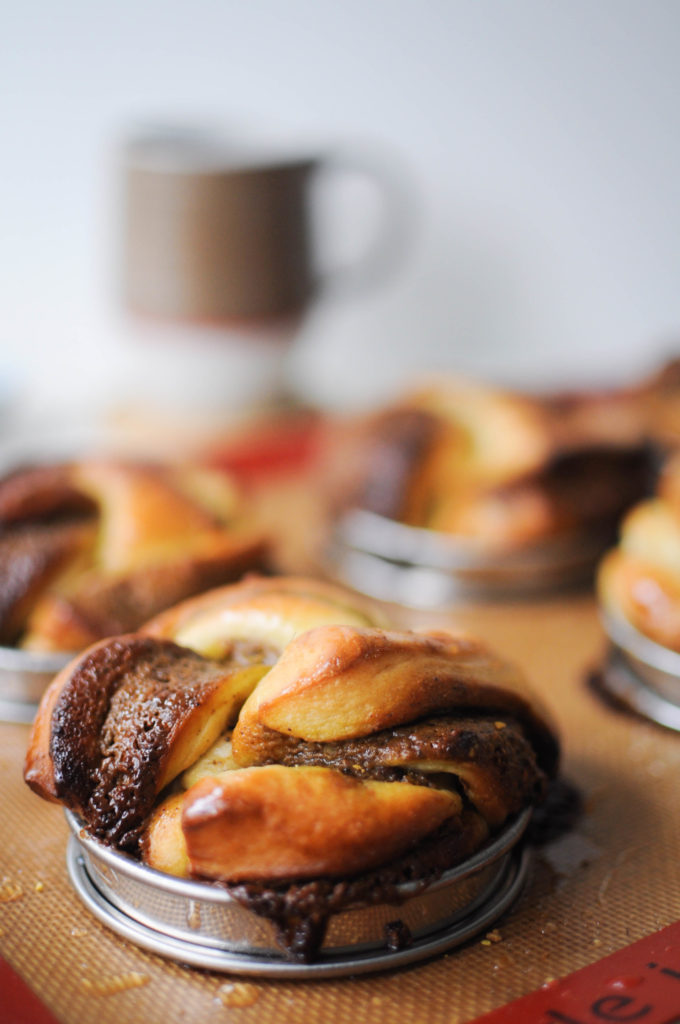 A bit of history…
That was not an easy exercice to find clear information about babka's origins. It seems like it travelled a lot and evovled a bit on its way. What I found is that the babka is born in the Jewish community in Eastern Europe, more specifically in Poland and Ukraine. Traditionally, it was a brioche filled with cinnamon or fruit jam. It was popular in Israel as well, and known as Krantz. The name's origin is related to "grand mother" in polish. Two different versions of the babka exist. The most famous one is a brioche braided and filled with chocolate or cinnamon. The other one looks a bit like a Kouglof and its shape reminds the grandmother's skirt.
So today I want to talk with you about the first one who travelled and which is now well known in the US and in France. By the way the chocolate version came from this travelling. Today you can find babka with a lot of different filling. Here is the proof 😉.
The recipe please!
This recipe is from a French magazine Fou de Pâtisserie. For me, in the world of nuts, pistachios are number two, after cashews of course. And I have always appreciated orange blossom water because of its delicate flavor, really soft and subtil. So you can imagine that if you put together pistachios, orange blossom and brioche, you don't need to push me too hard to go to my kitchen.
Now here is the recipe. I just want you to know these treasures!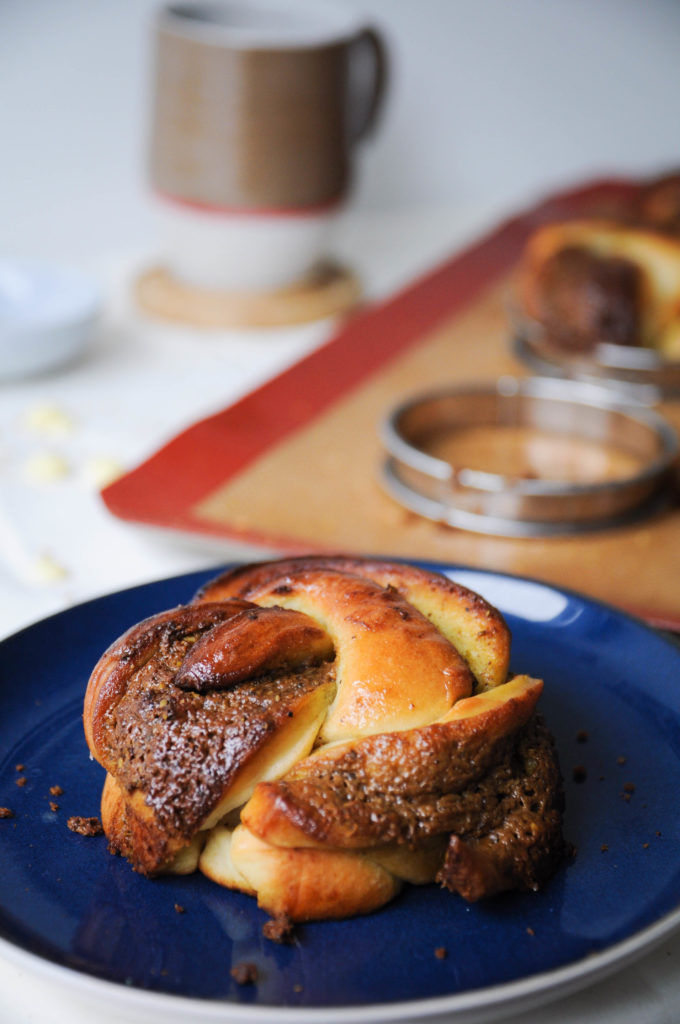 Pistachio and orange blossom babka
Servings:
6
individual babkas
Ingredients
Dough
250

g

flour

12

g

fresh yeast

(or 7 g active dry yeast)

100

g

milk

50

g

sugar

80

g

softened butter

1

egg

3

g

salt
Filling
160

g

pistachio paste

140

g

butter

200

g

baking white chocolate

1

tbsp

orange blossom water
Syrup
40

g

water

40

g

sugar

Few crushed pistachios
Instructions
Dough
Mix the yeast with lukewarm milk and let it rest for 10 minutes.

In the bowl of the stand mixer, mix the flour, sugar and salt. Then, add the egg and the milk with yeast.

Knead on medium speed for 10 minutes.

Add the butter in small pieces and knead until the dough is detaching from the bowl.

Shape a ball with the dough. Put it in a bowl, cover it with cling film. Let it rest overnight in the fridge (or 24h if you have time).
Filling
Start to make the filling after the resting time but before taking out the dough from the fridge.

Put the pistachio paste, chocolate and butter in a bowl and put it to melt slowly in a bain-marie (hot-water bath).

When most of the ingredients are melted, add the orange blossom water. Mix well until you have a homogeneous mix. Let it rest at room temperature.
Shaping and cooking
Take the dough out of the fridge and divide it into 6 small balls. Try to keep the size as equivalent as you can.

Roll out the balls to obtain rectangles of 10×20 cm.

Preheat the oven at 180°C.

Spread the filling on top of the rectangles of dough. Sprinkle crushed pistachios on top of them.

Roll the rectangles lengthwise.

Cut the roll from the top to the end. Open sides up, braid it together.

Roll the braid to obtain a round shape babka and put it in round shape moulds (or in single rings tart like I did).

Sprinkle again with some pistachios.

Cook it in the oven for 13-15 minutes.

While the babkas are cooking, make syrup by heating together the water and sugar until the sugar has dissolved. Brush it on the babka directly out of the oven.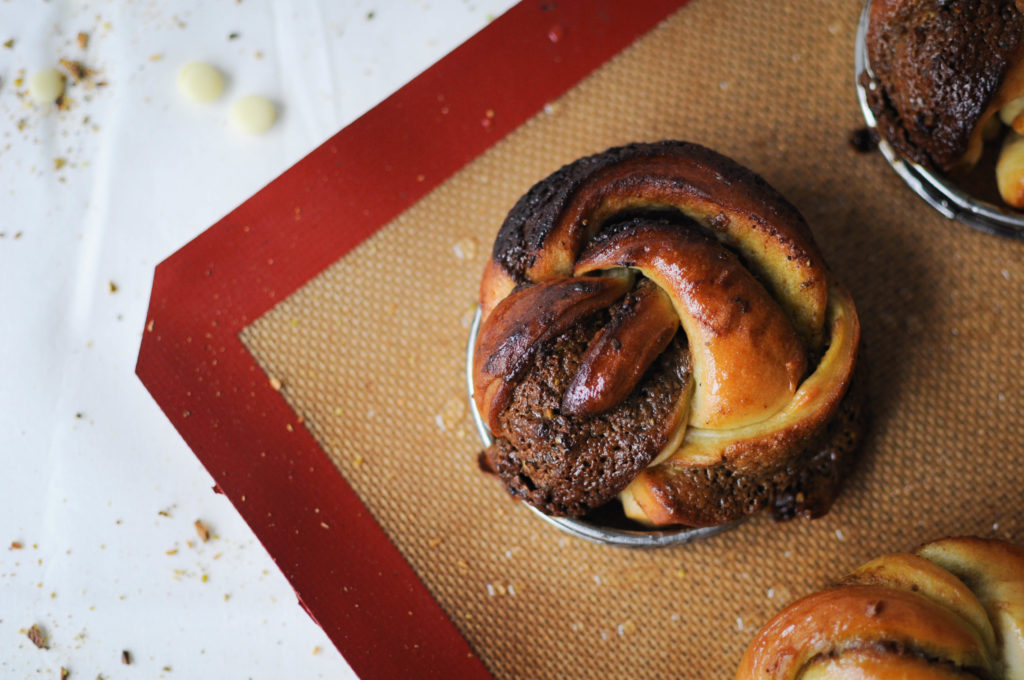 Ok now, I'm dreaming of another bite of babka… I may bake some again for this weekend 🤔! Hum… not sure Mister will be happy with that… It's a joke of course, he is never bored of my baking. And apparently our Little One is following the same path 🤗!!
---
---